What on earth did space-nerds do before the interweb?  Have a shuffle through the family encyclopaedia or subscribe to National Geographic I expect.
These days there are galaxies of cosmic-themed websites, apps and social media goodies to explore.  Here's our pick of the best:
1.  Move over rover, make way for the cosmic big dog…  NASA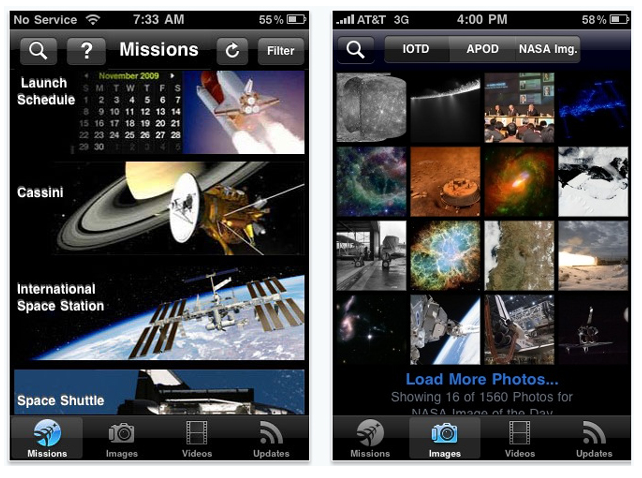 With an annual budget pushing on for $18bn (which is $12bn more than its nearest rival), NASA is the undisputed top boy of all things space.
You could spend light years delving around the enormous NASA website, in particular the epic archive of high resolution images, games and even their very own TV station.
If you fancy joining the crew, check out the NASA recruitment website to size up your suitability for a wide range of stellar opportunities including a sweet $150k job as a scientist at NASA's Atmospheric Chemistry and Dynamics Laboratory.
Not to be missed is NASA's dedicated hubble telescope website, stuffed with interactive imagery and educational resources.
As you'd expect, NASA is fully social media'd up with 30 different Facebook pages and  dozens of Twitter, Flickr, Slideshare and Google+ accounts.
Finally, if you need your NASA fix on the hop, the NASA iphone app is pretty special and well worth a look, particularly the 'Missions' section that feeds up to the minute multimedia content about ongoing and recent operations straight to your moby.
 2.  Google maps, Google Earth, now Google Sky
Somehow it is no surprise that a company like Google is making in-roads to space.  They've got loads in the pipeline, but right now all the action can be found at Google Earth by clicking on the planet icon and choosing from 'Sky', 'Moon' and 'Mars' (chat with a martian, anybody?).  

Google Earth's 'Sky' function is particularly amazing with live images of galaxies and orbital objects, interactive exploration of constellations and movement of the planets as well as astronomy podcasts and academic research.
By the way, if you've never had a proper tinker with Google Earth then please abandon this blog now and get on with it – simply amazing.
3.  Get your credit card out, time to invest
Crowdsourcing websites like Kickstarter are generating serious money for home spun space projects as well as a fair amount of dosh for what look like gigantic galactic follies.
Amazingly, this project to develop a 2km space elevator has smashed its funding target with over a hundred thousand big ones from 3,468 individual investors.
Some way off their funding target, this proposal to develop a plasma jet electric thruster for spacecraft promises to look after $10k+ investors with naming rights, a t-shirt and – wait for it – a free lunch.
 4.  The most beautiful video of a space shuttle ever recorded
Have you ever wondered what it would be like being strapped to a massive rocket, blasted in to space and – just as you orbit – go plummeting back to earth again?  Well, here's your chance, with jaw-dropping footage from cameras onboard the Atlantis and the boosters floating through the sky before making a dramatic splash in the ocean.  Incredible.
5.  And finally… (Claremont's) personalised Star Wars intro sequences
We thought we'd save the best for last.
Got any of your own intergalactic recommendations?  we'd love to hear them…