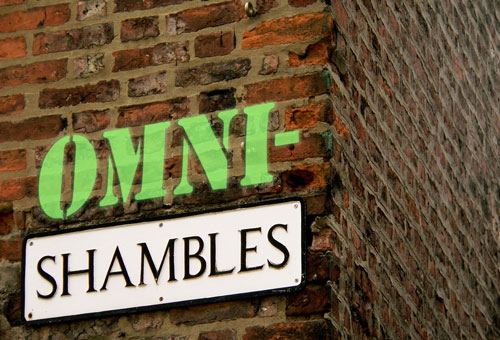 "Omnishambles" was declared word of the year last week, a week in which the duff Police and Crime Commissioner elections showed again how the satire In the Thick of It can be so useful in describing real life.
A record low turnout was best summed up by the sight of bored polling staff opening up empty ballot boxes. The Electoral Commission has announced an inquiry and warned that the turnout should concern 'everyone who cares about democracy'.
Is there a better way of doing this whole democracy thing? Several countries are trying through the use of internet technologies.
Iceland was shaken to its core by the 2008 financial collapse, with the secrecy of its institutions seen as a major contributing factor. Part of the response has been to draft a new constitution which, in the new transparent spirit, is crowdsourced. A constitutional council of 25 citizens has used social media to gather feedback on the text, which last month received the backing of 66% of voters in a referendum meaning it now goes forward to Iceland's parliament to debate and perhaps approve.
Looking to follow that success is Zambia. After two failed attempts at producing a new constitution the southern African country is hoping that, as the saying goes, there's an app for that. Its deploying a phone app for citizens to read, share and comment on drafts.
Back in the frozen north, Finland isn't going the whole constitutional hog but it is giving citizens a more direct say in the creation of new laws. If a Finn with an idea for a new law can muster 50,000 supporters in six months then the parliament must vote on it. To aid would be law makers the non-profit Open Ministry has created a platform that for them to explain and gather support for their proposal.
For some though none of this is radical enough as it still leaves the existing political parties with the final say. Instead they create their own parties based on the hacker ethic. Perhaps the best known is the Pirate Party movement that has seen success in Germany and Sweden. To give you a flavour, one of their conditions for entering any coalition is that all negotiations are broadcast live on the internet, which could make the writers of In the Thick of It pretty much redundant.