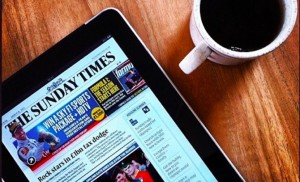 Social media allows media relations experts to think more creatively when it comes to issuing a news story.
In fact, if a press officer ever says they will just issue the story with no mention of how to socialise it, you should walk away from them.
Social media hasn't just given PRs a new channel to exploit, it's opened up a whole new range of creative ways we can tell our news.
Moving from the idea of a 'launch' approach, to creating more of a 'stream' of content for each news story is a key part of Claremont and Helpful Technology's social media training courses.
It's easy to get clients and marketeers to agree they need to do it (unless they are a communications dinosaur of course), but how to do it is another matter.
Hopefully this short SlideShare presentation will help!
Let me know if you have any other bright ideas or if you try any of the suggestions…