As part of a client campaign rolling out soon (watch this space!), we wanted to explore the potential marketing opportunities for Vine. Following it's first birthday, Vine is beginning to attract the relevant media attention it finally deserves (see Channel 4). This is the next big thing for social media PR (especially when targeting young people) with over 40 million people with an account.
It's really interesting to see that Vine (like Instagram) is still quite a pure platform, and hasn't really been touched by the 'marketing monster'. So pure, in fact, it's nearly impossible to upload any content that does not come from a smartphone. So here it is: a simple tutorial on how to create your first vine.
1) Set up your shot
Simple things like taking a stable shot really make the vine look professional. There are a few ways of doing this:
Tripod + iPhone Tripod adapter
Although Vines are meant to be pure and random, using a tripod really helps to create a good finish. You can buy tripods for a fairly reasonable price (starting at about £10) and adapters for about £2 too. These are probably the most important instruments in turning an average Vine video into a professionally worked up one.
Ghosting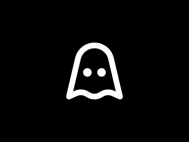 There is a feature on the Vine app which reveals the shot before in a faded view. This is extremely helpful when creating a professional looking stop motion clip, as you can see the image before and therefore keep in line with the next image.
Gridlines

Gridlines are great (esp. if you don't have a tripod). If you line up an object (preferably in the background) with the gridlines, and turn on the ghosting feature, you can create a stable shot to refer back to (as you your movable objects change, your stable objects will stay in the same place).
What you need
2) Making the magic happen
The magic is in your understanding of how to use Vine and keeping things simple and creative. The beauty of Vine is in it being a vacuum of six second stories, told with minimal special effects. This means the emphasis is not on the quality (as other Platforms such as Instagram are), but more on the creative.
All below are stories, using different techniques to tell them:
Khoa
Ian Padgham
Nash Grier
Perspective
Messing about with perspective can create a really good video. For instance, if an object is in the background, it will appear smaller, and therefore an object closer to the camera looks bigger. A Vine I made a while back, used a beer bottle placed quite far away and a hand nearer the lens to appear to be moving the bottle.
Understanding Stop Frame Motion
We've spent so long mastering special effects to eradicate the need for the time consuming stop motion technique for filming, that it's now become an art that is well sought after by many brands trying to get into Vine. Just as the Polaroid camera has made it's return, so has stop motion, showing this sector in the media industry has gone full circle on itself.
3) Film it!
Film your six second clip by touching the screen to take a shot. The longer you hold, the bigger the shot and therefore the less time you have left to film. Short sharp taps, allow you to create a stop motion effect.
4) Upload
The next thing to do is to upload your clip. Once you have more than four seconds of footage recorded, the arrow in the top right hand corner will appear. Tap that to move onto editing (for the more advanced "Viners") and then tap it again to move onto publishing and sharing your Vine. You can share it on various networks including Twitter and Facebook, and you can embed it onto other websites too.
Be inspired
Don't consider yourself a creator? Not to worry! Share the content others make. Lots of my friends have Vine accounts to watch other people's stories and then to share it on Twitter to recommend their followers to watch too. Here's some of my favourite Viners:
If you'd like some more information, or have a specific question about Vine, feel free to drop me an email – monica.wilson@claremont.org.uk