Jamie Oliver's latest TV crusade is all about getting us to eat ugly veg.
Working with Asda for a trial run, Jamie surveyed punters' appetites for mutant celery and knobbly new potatoes.
"Scuse me darlin'… can I ask whether you'd be up for buying this little beauty for tonight's dinner?" he asked one lady as he thrusted a phallus-shaped carrot at her.
"Definitely", she replied, "especially if it's cheaper than the normal stuff".  As you'd expect.
But then:  "The imperfections are quite reassuring really… they show no one's messed with it."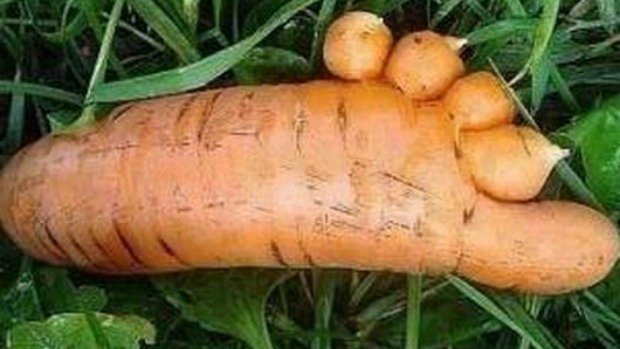 Boom.  This, for me, is the million-dollar insight.  Sod Jamie's veg, it's bigger than that.
We live in distrustful times.  Our faith in institutions – big business, the church, celebrities, Westminster, the media – has been shaken.
We are mistrustful of the over-processed. Whether it be too many additives in our food or excessive special effects in our films, we're generally uneasy about too much messing with stuff.  We are, as Jamie's woman said, instinctively reassured by the knobbly bits.
In our business we're seeing a recurring trend of clients that have become disillusioned with large agencies over-promising and under-delivering.  The glassy receptions, impeccably pruned orchids and slickly-suited business development executives smack of falseness (or, as my father would say 'all fart and no shit').
We're done with the contrived.  2015 is all about keeping it real:
AUTHENTICITY is everything.