Dry January or Try January? A look at this January's campaigns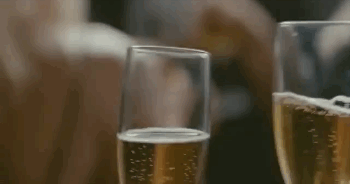 At the moment, with it being January, the media is of course saturated with articles on Dry January. Journalists and bloggers are discussing the pros and cons of abstaining for a month; suggesting there are actually no benefits; providing us with alternatives to Dry January and offering us recipes for 'delicious' drinks to get us through the 31 days with no alcohol.
And as if that isn't enough, on top of this, celebrities on Twitter are using the channel to regularly update their followers on their progress – Professor Green is giving it a go if you didn't know!
So as the old saying goes, if you can't beat them, join them. Here's another piece on Dry January, looking at some of this year's campaigns to encourage people to ditch the booze, or in one case not abstain at all.
The charity is the creator of the first Dry January campaign in 2013 and now (since mid 2014) the official owners of the Dry January registered trademark. The idea is to raise awareness of the health benefits of giving up alcohol and the risks of over-indulging, whilst also asking participants to raise money. This year the charity has based its campaign around the idea of 'taking a holiday from booze' and has held Facebook Q&As with a doctor, dentist and psychiatrist. They have also created an online game, which involves an alien called Marty who has landed on earth and needs the player to provide him with fuel for his alcohol-powered spaceship.
My verdict
6/10 Very important cause with an important message but the campaign look and feel is… well… a bit dry.
Dryatholon is Cancer Research's bite of the Dry January cherry as it were. The campaign is very focused on fundraising with 'dryathletes' being sponsored to drop the drink or donate the money they saved not buying alcohol. In contrast to Alcohol Concern's campaign those taking part in the Dryatholon can also take a night off, as long as they pay the 'Tipple Tax' – a £20 donation to their Just Giving page.
My verdict
8/10 Fun is a big element of this campaign as you can see by the look on the homepage but like Alcohol Concern there is a serious message and the case study stories they use are a great reminder of this.
A different campaign altogether. Pioneered by cocktail bar Be At One Try January aims to encourage people to embrace the New Year and try new things, namely drinks, rather than not having any at all. The campaign has gained support from a range of groups including Punch Taverns, Charles Wells, Brakspear, Craft Beer Co, as well as independent pubs. Launched alongside the campaign is a new feature on the Be At One app called Be Adventurous. Users shake their phone to receive a random cocktail suggestion, which during the hour after happy hour every day in January can be bought for £5.
My verdict
9/10 for creativity with a new take on Dry January and a simple but brilliant new feature on the Be At One app.
Disclaimer: My marks out of 10 have nothing to do with my own failed Dry January attempt.