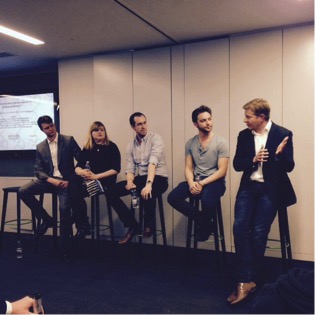 The audience at the PRCA Digital event: Social Media and the Election were asked at the end of this conference if social media had changed the way in which they will vote at this election. The response from the room? A big fat zero.
But should we be surprised? Certainly not given the demographic of both panel and audience for this particular conference, which was made up of City-based, middle class, thirty-something social media professionals. But what led the room to this damning verdict?
Well, it appears that not much has changed in the social/electioneering spectrum. Social media is now used in the same way that traditional media (and broadcast in particular) have been for decades.
The parties are still spending hundreds of thousands to influence votes (including online) but not in an authentic, personal, story-telling type way. The style of the politics of old has been transferred to online – the example given was of The Conservatives engineering YouTube videos with a forced 30 second party campaign message chucked in. It smacks of desperation to appeal to the younger voter. And the kids don't get it.
Social media should appeal to the younger voter. Right? They want to be communicated with in a personal way, on their level, authentically and with conviction. They want a clear explanation of policy and content that is relevant to them.
The Green Party have at least made an effort to explain their policies in simple, visual videos, along with the best attempt at light-heartedness and humour with their boyband video.
The Liberal Democrats also had a bit of fun after Nick Clegg was interviewed by Joey Essex, star of TOWIE, who mistakenly believed the party was called "The Liberal Democats".
The social media election
How many of us are tired of hearing about this?
I am. Every 5 years we get it rammed down our digitally minded throats that this election is the one that will make the difference; that social and digital reach and technique have reached a zenith of influence. and now is the time to act! Obama and the 2008 campaign is the social benchmark, yes we know this. That the UK political parties need to do more is obvious. But how can they remove themselves from their sanitised TV leader debates and audience-controlled press conferences to actually make a difference in communicating effectively through social?
Well, Ed Miliband seems to have partly succeeded finally to get closer to young people: the rise of Milifandom has resulted in a swagger and confidence that the Labour party have been crying out for, at least for the time being. But this swathe of teenage admirers is coming from the bottom up – it isn't anything deliberate on Labour's part. Having said that, Miliband regularly sends tweets and Labour reacted well to the Milifandom, welcoming supporters to the Labour party, and both are generally positive in his tone. David Cameron's official response rate to tweets according to the PRCA panel? 0%.
Old habits die hard
This election proves one thing about the use of politics and social media that we all know already. It can't be forced. Authenticity is everything and that really isn't rocket science. Even if, as Richard Evans pointed out, Twitter is awash with left–leaning voters (and The Conservatives have potentially less to gain from engaging in a social media election strategy with an older audience demographic than Labour) political parties could do much, much more to carve their own path and engage with voters in this space.
Even with around two-thirds of MPs now on Facebook – up from around 40% from the last election – Local MPs need to be using it more. There's a smattering of MPs in the heartlands that have been using Facebook with authenticity and conviction for some time. My local MP Stella Creasy gets involved – both through her own profile and through forums like Walthamstow Parents. She is not out to impress anyone with her use of social media with any great skill, she just wants to have conversations with local people to let them know when and where they can come for a chat and a cup of tea. That's authenticity.
Social media needs to be used to keep the narrative going with voters.That's what leads to respect for an honest campaign, and an honest politician. Not to blind them with rhetoric and the charm offensive.
So this is not the social media election. There probably never has been or never will be one. It's just about common sense engagement in social media. That's it.
If this election is about real conversations and understanding better how social media plays its own part, the next election needs to be about REAL opportunities – politicians need to step onto the digital soapbox, not buck questions and make their mark.