Claremont recently hosted a hackathon for one of our clients – the Royal London Society for Blind People. It was one of many events that happened during London without Limits – a festival of fun, sensory events that helped to raise awareness of the challenges blind young people face on a daily basis.
Some of London's top developers and designers were invited to come to a two-day hackathon to investigate how they could use technology to improve dating and employment for blind young people.
This happened….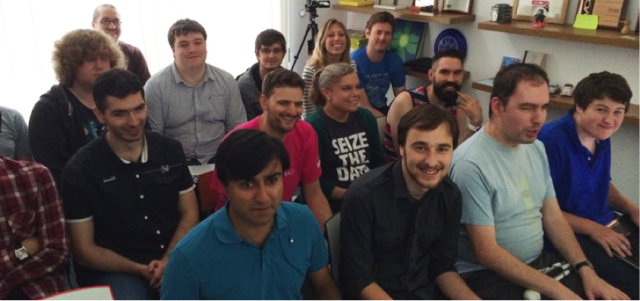 20 developers turned up from across London (giving up their weekend for free)…
RLSB spoke to them for a bit about why the event was happening:
The majority of visionally impaired people fail to develop a positive nurturing relationship and nine out of 10 people who lose their sight in youth will not work for more than six months of their lives. Two challenges were set around this:
To investigate how technology could improve dating opportunities for blind people, and increase social interaction with their sighted peers.
To find tech solutions to break down the barriers to employment for blind young people.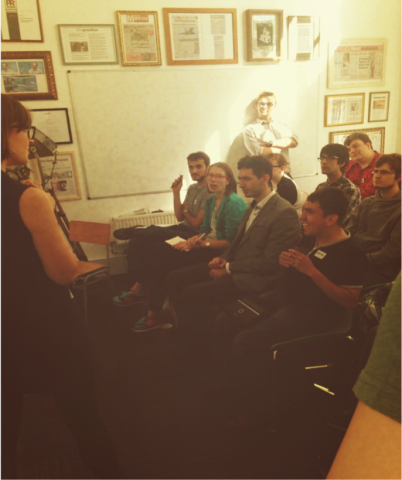 Over the course of 2 days (with the help of a lot of snacks) the developers rose to the challenge: they formed teams, brainstormed ideas that they tested with vision impaired people at the event and eventually presented their ideas back to a panel.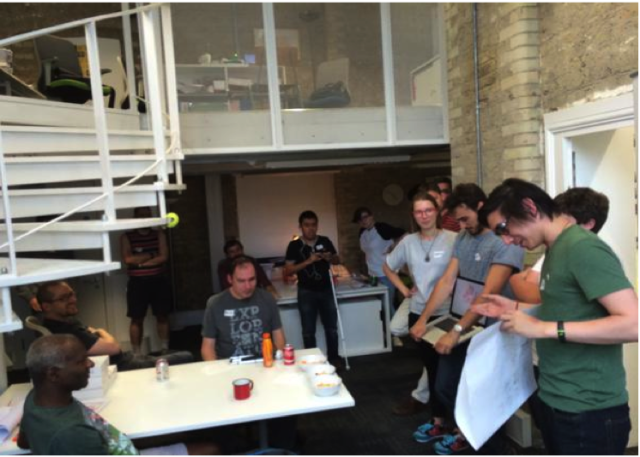 On the Sunday (judgment day) four teams pitched their ideas and the winner was… team Tingle – who created a prototype of a dating app that focuses on personality, not photos.
Take a look for yourself…