On the 15th of last month we had our third PRCA Charities event and this time the group covered a specific area of collaboration.
Our first guest speaker, Maxine Horsman from Tangible shared her experience from the remarkable PR and One to One marketing collaboration used in the 70th anniversary of the D Day landings for British Legion.
A shift in relationship with donors
Charity marketing is changing. After the amount of negative press around methods used for fundraising, charities are under intense scrutiny. It has been discussed frequently in recent months and many feel that the sector as a whole is paying for the actions of the few.
That's why it's important to outline that donors are expressing a strong desire to 'opt in' through a series of tick-boxes to ensure their willingness to devote themselves to the cause and to keep freedom of choice.
The sector is transforming into a pull-market arena, meaning charities should no longer model themselves around transactions, but think more about relationship marketing. In a previous PRCA Charities newsletter there was an article, which discussed the importance of gathering supporter feedback, a great way of applying this way of thinking.
It's not just about giving your donors more freedom of choice, but also drawing them into the campaign. This is why the British Legion D Day campaign worked so well – there was direct contact with every one wanting to thank the soldiers that risked and gave their lives on that day, and as I will go into more later, a personal touch is a powerful tool for broadening audience participation and getting people emotionally invested in the cause.
In this case, the British Legion D Day campaign began by asking donors, via One to One marketing, to write a special thanks message – in a Union Jack flag decorated with a poppy – to all the soldiers that risked their lives. Every one of these were printed out and placed in the sand to produce one of the most poignant pictures of the year: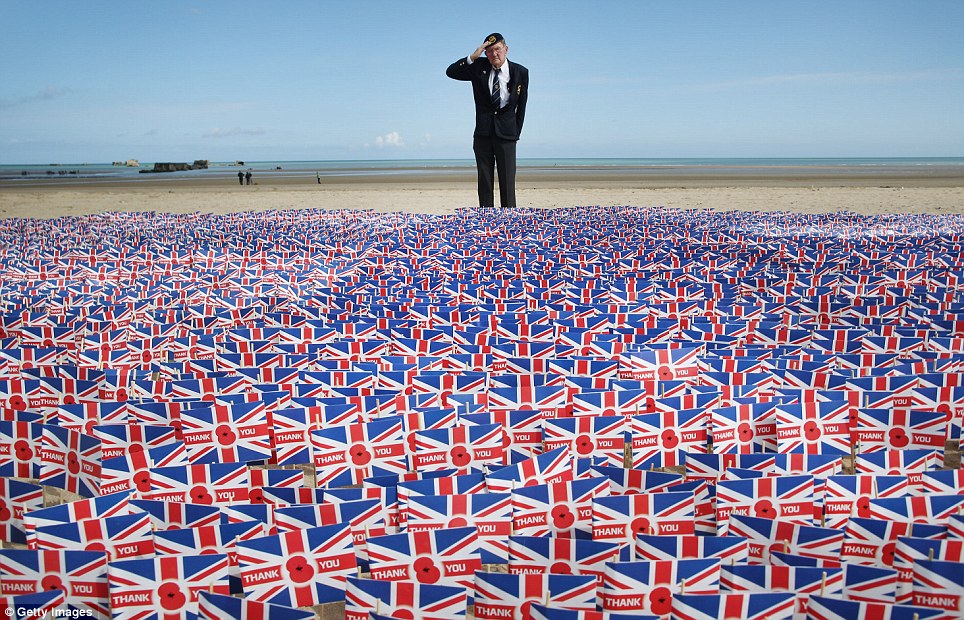 So how did this all come together so smoothly? Such a perfect build up to a powerful message communicated through an incredibly evocative picture to audiences nationwide.
Meticulous planning from both sides
On the one hand the team working on One to One marketing put in a lot of time into understanding the needs of the donors. How can they feel like they have done their part? Why are they true to the cause?
This is really an age old concept for any client relationship, the difference is that the relationships with the individuals is on a huge scale and getting to understand such a large number of people takes time and effective tools such as rigorous CRMs.
However, there are two sides to this effort – the other was to get the story to all the right places and heard in all the right circles, this is where the PR came in.
Through teamwork and communicating with each other, both teams were able to co create strategic objectives more effectively to produce maximum output.
Here's a look at an example of the coverage it generated:
Our second speaker was Ellie Schofield, Digital Manager at Grayling, she talked us through the most effective ways to engage individuals and potential donors through social media.
When using social media
There are four core strategies to consider when communicating through social media:
Identity – By having an identity and voicing your values and beliefs, this really allows your audience to buy into who you are and reinforces authenticity. Not only that but it also allows the relationship between you and the donor to develop as it lays a foundation of trust from the outset – they know where you stand.
Emotion – Pulling at the heartstrings is a sure-fire way to strike up engagement and get a conversation going – whether it's uplifting, disturbing, thought provoking or hilarious.
E.g. Pictures of puppies are extremely effective; just make sure you use them at the right time or you'll get caught out!
Facts – If it's a subject area your audience is interested in, you can bet your bottom dollar they will be drawn to the hard facts.
Personalise – As I discussed earlier, this is a powerful way of drawing people in emotionally and making it personal. Look at the Coke bottle campaign where they printed names on their bottles. Also, an interesting fact is that people are more likely to invest in companies that include their name in the title. E.g. A Lloyd will be more likely to invest in Lloyd's bank than a Michael.
A great example of this was when Just Giving personally tweeted support to individuals during the Race for Life.
And lastly, big data has become extremely popular when trying to paint a picture to our audiences, whether it's a news story, a graph, etc. Just be conscious that just because the machine has found a link, it does not mean the two variables are related! You need a human's knowledge of the world around us to apply the data correctly.