At first, the introduction of polls on Twitter seemed to be just a bit of fun. However, last night I saw a poll that had over 19,000 respondents take part, tackling a serious issue that affects many women – catcalling. This has sparked a few questions, but also opened my eyes to the potential this new feature can have for journalists and in PR.
@Lexi4Prez, a blogger from South Florida received between 13,000 and 19,000 responses in 24 hours to a poll she created on 'attitudes towards catcalling'.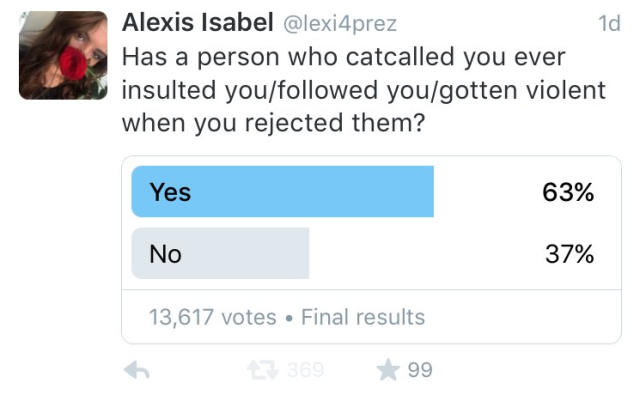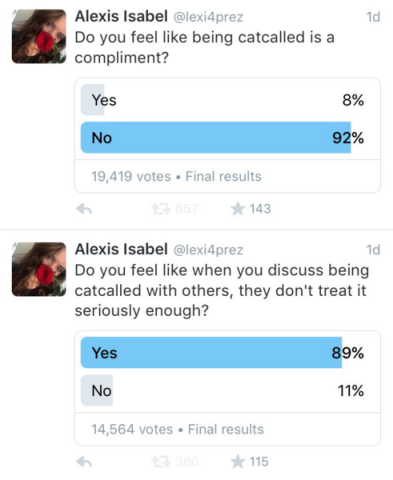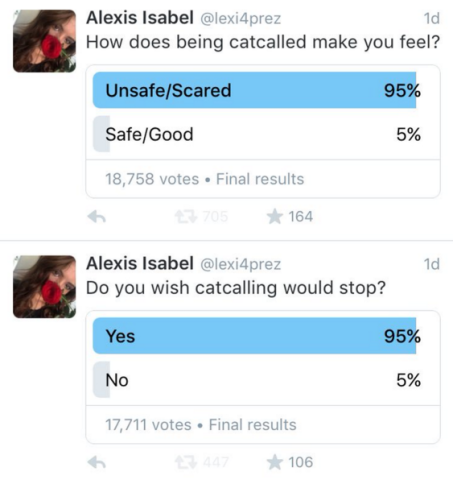 Not only were the findings shocking, but so was how useful this tool can be. Of course, it can't be expected that Twitter will become the 'go to' place for validated opinions on topical issues, as covered by The Times. But it could be useful for the Trending blog on the Independent, or BuzzFeed, or other blogging outlets.
Not only that, but the success of the poll can give an inclination of how successful the news story could be. If you had a popular account, you could poll your users (and their followers) on various different topics, and the most popular polls could be used for quick blog posts. You can then feed your users back an analogy of the poll (A.K.A your news story) which is likely to have a great engagement, as the story itself has come from the people you're feeding it back to.

However, as with any new feature on social media, there are some key things that need to be ironed out…
Issues
The first issue with the polls is that although this new feature gives users the opportunity to pool Twitter's millions of users for research purposes, you do need a popular account to begin with.
Secondly, the anonymity of the polls means you can't as yet poll a certain group of people. Those who voted chose to and did so because the poll appeared on their timeline. It's a completely random set of data. 19,000 may be a representative figure for the UK, but it's not representative of the world.
So what's next?
Well, I can imagine that paid for polls, targeting users on Twitter based on their gender, age, occupation, location, will soon emerge, giving the user a more specific pool of people to target. We may also eventually see Twitter users being incentivised by organisations filling in a poll.
This could then become a service that organisations pay for (much like Twitter ads), to get a good idea of how they're perceived among their audiences. It could also provide a top level understanding of relevant issue.
So what's the verdict?
Twitter carved a niche in the social media hemisphere, for topical, quick reacting issues. This new feature goes one step further in analysing and debating topical issues, giving the user not only the qualitative data Twitter originally offered (opinions as tweets), but now the quantitative data to really support an argument.
It's a bit of fun for now. But the value of this new feature could be massive, trusting that Twitter gets it right.