Mog's Christmas Calamity

The second I saw that Sainsbury's had partnered with Judith Kerr to create 'Mog's Christmas Calamity', a new story featuring Mog the cat, I knew this would be my favourite ad of the season. And, I'm clearly not alone as it was recently announced that Sainsbury's offering is the nation's favourite Christmas ad.
Not only does the advert have all the elements of a good Christmas advert: music, laughs, tears, happiness, it is also making a positive social change as every penny of the profit from sales of the book and toy will be donated to Save the Children.
Shockingly, last year, a fifth of children in England left primary school unable to read to the level expected at that age. Save the Children are hoping children are inspired by Mog and through their continued efforts, no child will leave school unable to read well.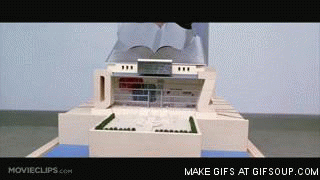 Is it working?
According to Nielsen BookScan, Mog's Christmas Calamity sold almost 73,000 copies last week which makes it's the third consecutive week it has topped the UK book chart.
The video has been watched on YouTube 18.8 million times and the cuddly toy sold out within a matter of days. Although Sainsburys' received a lot of backlash for not having enough stock and letting children down, public demand is still high with Mog's selling on eBay for 9 times the original £10 price tag (echoing similarities to Sainsbury's partnership with Anya Hindmarch seven years ago).
The campaign has raised £900,000 for Save the Children so far and people continue to talk about it.
Who are the real winners?
Although the first Mog book was published in the 70s it has retained a certain popularity because of the continuous cycle of children reading the books and buying them for their children once they're grown up and so on.
The really great, and clever, thing about Sainsbury's campaign is that people who are readers are buying in to it and sharing the gift of reading because of their enjoyment from it, and people who aren't readers are feeling a connection with this cute, clumsy cat and picking up a book for the first time. Thus, helping to alleviate the very problem that save the Children are trying to solve.
We'll have to wait a year or so to see whether the campaign has led to tangible results in fighting children's illiteracy but for now, we can be assured that there are far more children reading this Christmas than ever before.