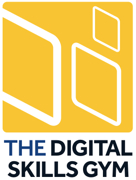 The Digital Skills Gym provides tailored digital and social media skills training to communications team.
Our digital skills clients have ranged from Change.org, National Apprenticeship Service and Gas Safe Register to 10 Downing Street, the Scottish Government and the Department for Business, Innovation and Skills.
To find out what The Digital Skills Gym can do for your team contact Simon Booth-Lucking at simon@claremontcomms.com or call 020 7061 6252.
Your team can get trained in a variety of ways.
Classes
The quickest way to get your team up-to-speed on the digital essentials. Ideal for groups of 8-12 that need an expert introduction to social media, digital PR, digital marketing or digital campaigning.
Practice sessions
Prepare for a crisis, awareness week or live event in a secure, realistic environment. Your team will be given a realistic scenario and feedback on their performance.
Personal trainer
For leaders and spokespeople who have to get social media right, confidential one-to-one coaching focused on your needs and concerns.
Check-ups
For successful social media teams that want to step back from the day-to-day to get some perspective and new thinking. Check-ups are workshops for refreshing your strategy and refining your skills.
Bootcamps
For whole organisations (including professional communicators, front-line staff, volunteers and leaders) to come together and explore digital communications responses to challenges. Bootcamps are multi-day, usually off-site, and will transform your digital communications.