Supporting housing residents
for
Clarion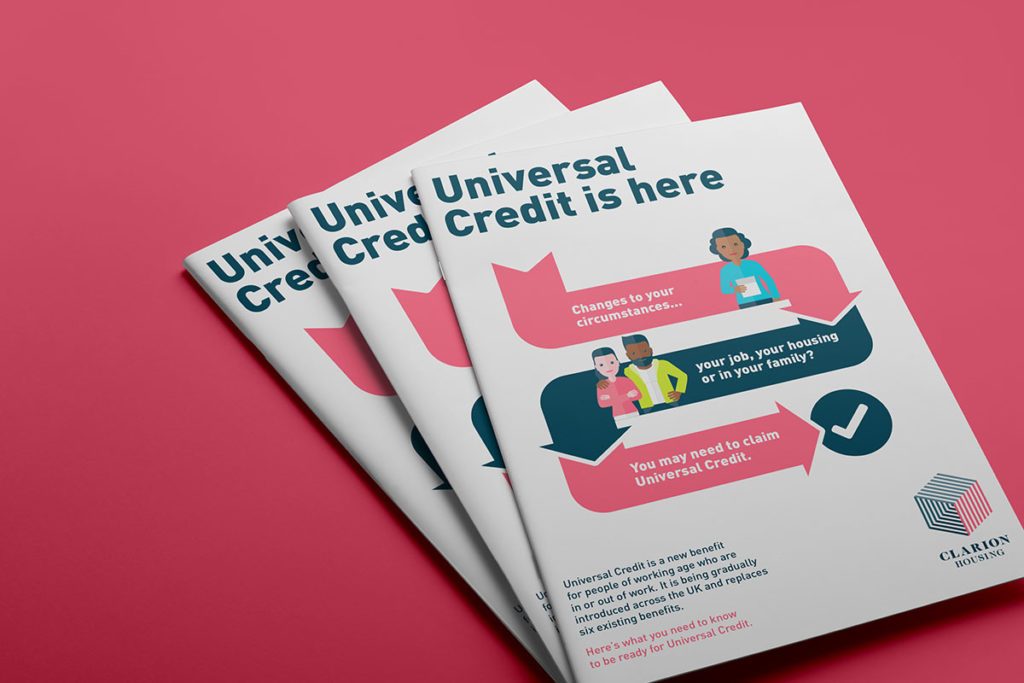 As the UK's biggest social landlord, Clarion Housing Group takes its responsibilities seriously. In 2018 it was clear that the Government's rollout of Universal Credit would have serious implications for a lot of the people living in Clarion's 125,000 homes. Clarion was determined to rise to the challenge of supporting its residents and staff through the change.
Claremont combined deep audience insight, co-production with Clarion staff and techniques from behavioural psychology to develop the Universal Credit is Here campaign. New materials, training and tools were tested in the field and refined before rolling out across the UK. Frontline staff reported that the materials helped them reassure residents and prevent problems from taking root.
In 2019, following a competitive process, Claremont was appointed Clarion's preferred long-term supplier of behaviour change communications services.