Raising awareness of eye health
for
General Optical Council
Although rare, serious eye infections can cause permanent, life-changing damage. The General Optical Council (GOC) — the UK's eye health regulator — wanted to help optometrists to deliver clear information to keep contact lens wearers' eyes healthy.
In 2016, Claremont developed Love Your Lenses — a campaign platform for manufacturers, retailers and practitioners to share engaging information about how wearers should care for their contact lenses.
Two years later, based on evidence that around half of contact lens wearers don't recall care advice given in the consulting room, Claremont developed and ran a qualitative pilot: Land The Message. Informed by academic research and a steering group of eye-health experts, Claremont developed and tested three prototype interventions to help optometrists deliver aftercare advice in a more memorable way.
Manufacturers, retailers and membership bodies have since used their conferences and training events to share recommendations with frontline practitioners to help messages about contact lens care stick.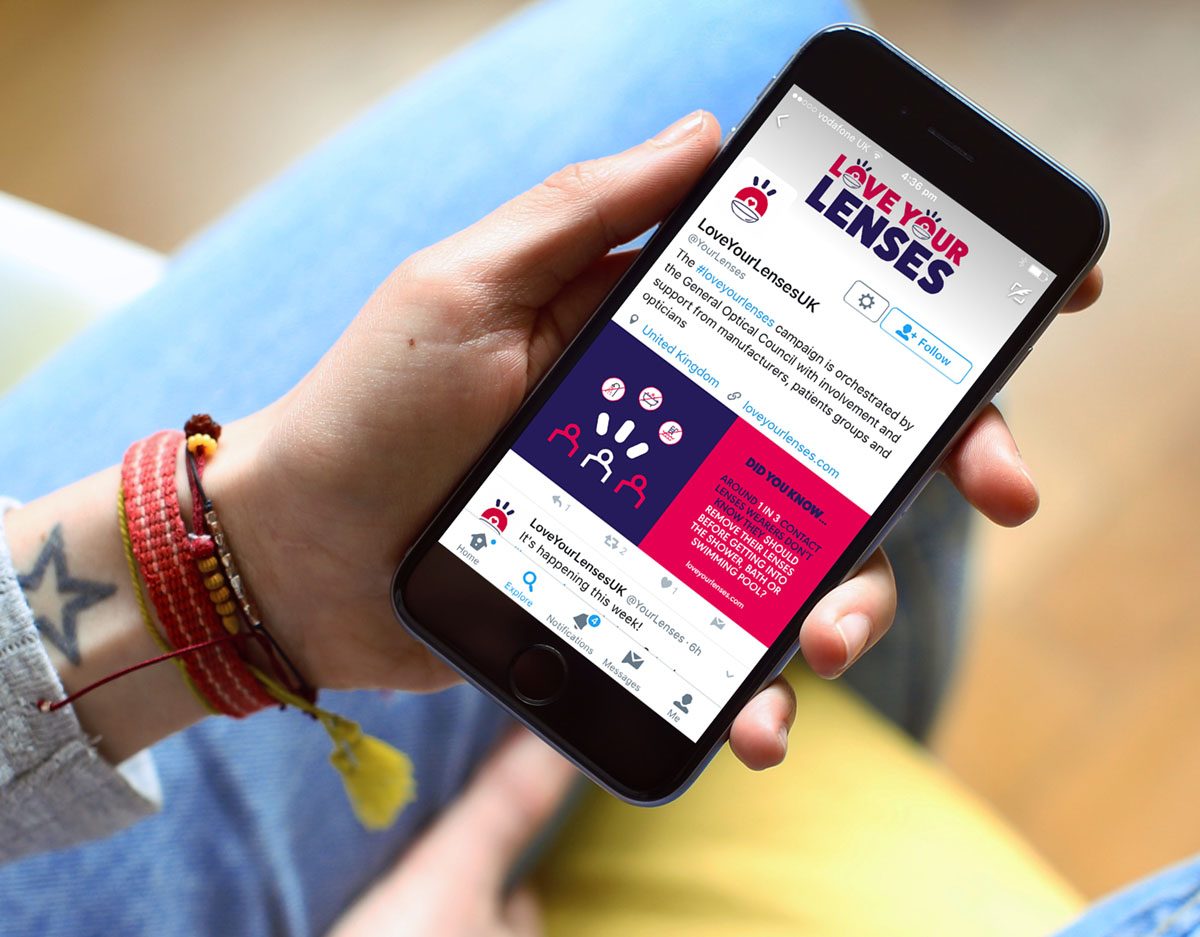 Read the Land The Message report we produced, which was given to opticians to help them understand the underlying psychology of how a safety message is recalled and acted upon.