Helping young girls to get active
for
The Sweaty Betty Foundation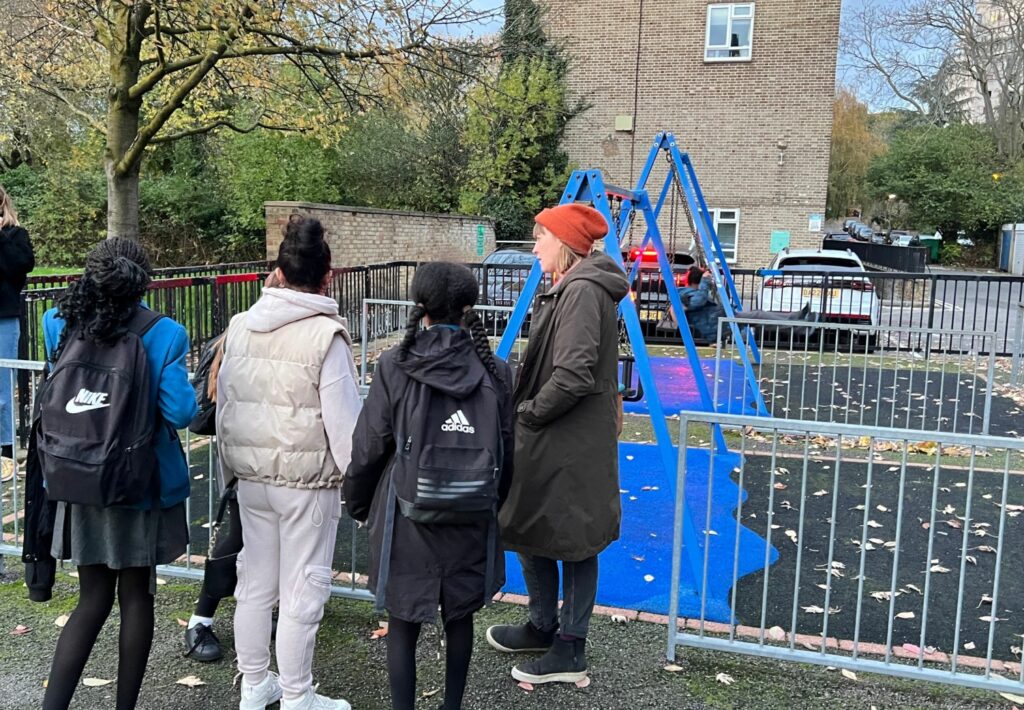 The Sweaty Betty Foundation's vision is to empower 10–18-year-old girls from every background to get active, and stay active, for life. They want to enable girls to try out a range of sports and help them discover what they love doing. They are keen to incorporate girls' voices in all of their work and wanted to develop some foundational insights, to better understand barriers to physical activity and possible solutions to make sport easier and more attractive.  
Claremont's combined expertise in co-design and behavioural science and our passion for gender equality, made us a great fit for the project. Our role involved bringing together a group of girls from specific ethnic backgrounds, living in London and working with them to gather insights through a co-design process on how best to engage girls in being physically active. The client emphasised to us that lots of research had been done on the barriers already and we should concentrate on being solution-focused.  
We worked in partnership with The Winch, a charity working with local young people in Camden which has decades of experience, working in the local community. The charity builds long-term relationships from an early age with children, young people and their families, often facing huge challenges. The Winch has a close working relationship with the local school – UCL Academy and strong, familiar links with the girls who attend their youth programmes. The Winch identified girls to participate in the research who fitted the criteria set by the Foundation. This partnership was critical for building relationships and trust with the young people we worked with.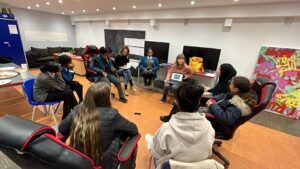 We carried out a co-design process following our Co-lab model over a period of 6 weeks. We took the time to get to know the girls, making time to eat together and let the girls unwind after school. We began by building a picture of their day to day lives, their passions and frustrations, what was going on in their local environment and what was occupying their minds. We frequently heard the word 'drama' as the girls explained that they were constantly surrounded by gossip, arguments and sometimes more serious and violent behaviour in their local community. It quickly became clear that physical activity was not a top priority for them.  
That said, the girls talked passionately about wanting to try new sports and a general willingness to give things a go. They were keen to do high-energy sports that pushed them and allowed them to have fun with their friends. As we began to analyse our findings through the lens of COM-B, it was evident that capability was not a barrier for these young people. The main barriers were around opportunities – the options available to them, the environment around them and the attitudes of others. There were some motivational barriers which were mainly focused on competing priorities such as friendships and academic pressure. 
The girls told us that the

changing rooms lacked privacy and were a place where bullying took place

, causing them to feel quite negatively about PE, even before the lesson had started. 

 

They expressed

disappointment with teachers who didn't encourage or inspire them

and weren't willing to listen to and respect them when they faced problems such as a heavy period. 

 
They felt that

the options available to them were really limited

with an overwhelming dislike of netball. 

 

Elements of their PE kit were too revealing, making them feel uncomfortable

. They also felt frustrated that boys were given more freedom with what they wore. 

 

The girls felt that

everyone was looking and judging when they participated in sport

– both at school and in the community. Boys were particularly problematic because of the insensitive and unsupportive comments they made towards the girls. 

 

There were few positive female role models

involved in physical activity in the girls' lives.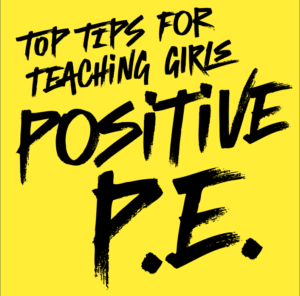 The Sweaty Betty Foundation were keen to explore attitudes to and experiences of physical activity online and in the community as well as in school. However, it became clear from working with the girls, that a relationship with being physically active starts at school and if that's not a positive one, it's unlikely the girls will do anything elsewhere.   
To move the insights into solutions, the girls came up with their own ideas for ways to express the change they wanted to see. One group created a teacher training booklet, explaining all the ways that PE teachers could improve their interactions with girls, to help motivate and inspire them to be physically active.
The second group created a comic book sketch which demonstrated the inadequate changing facilities and showed how they could be re-designed to improve condition for the girls, before and after PE.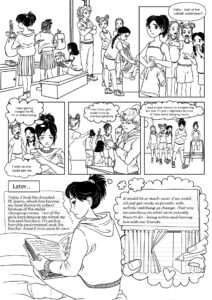 The Winch identified an opportunity for the girls to take this work further, by partnering with Eat Club, who offered the young people the chance to go to the Houses of Parliament and have an afternoon tea with their local MP, Tulip Siddiq. The girls used the event as a chance to tell their MP about the research they'd done with Claremont and the Sweaty Betty Foundation and the change they thought needed to happen to improve the school PE experience. Tulip Siddiq expressed a keen interest in the work and committed to co-signing a letter to the headteacher alongside the girls.  
The Foundation are now planning the next phase of their work in schools based on this piece of research and plan to start pilots in autumn 2023. They have also committed to supporting the Winch with other ways to support being active, hopefully including a link with UCL Academy to strengthen the girls' voices among school decision makers.