Improving experiences for disabled passengers
for
Department for Transport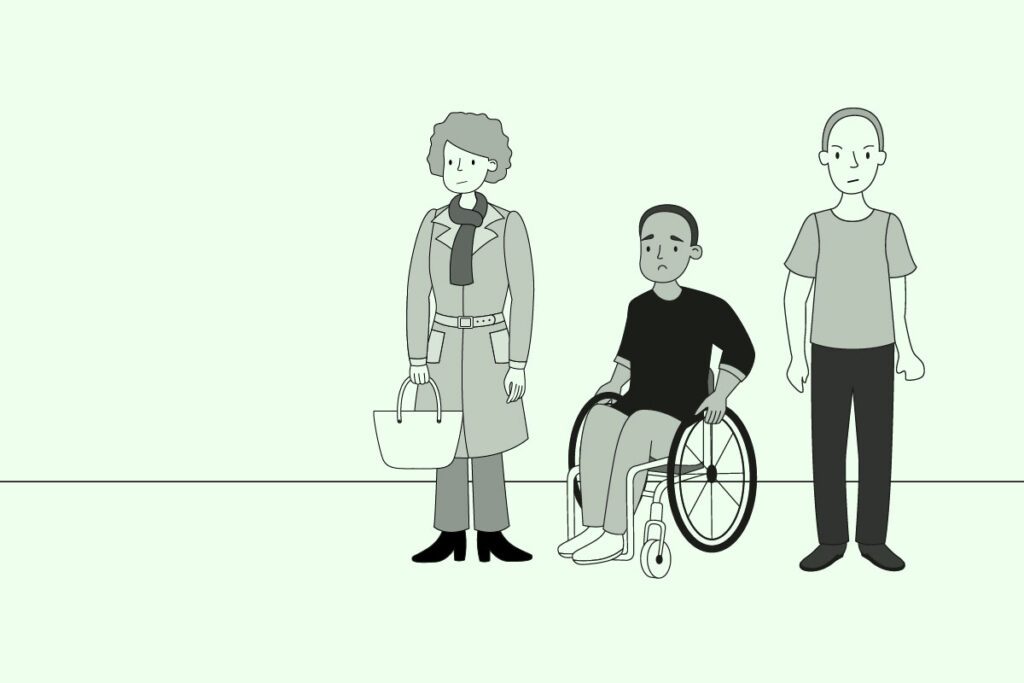 In the UK, 1 in 5 people identify as having some sort of disability, yet according to a survey carried out by Scope, 4 in 5 of those feel anxious about travelling on public transport.
In 2020, we worked with the Department for Transport to produce new training for transport staff to help improve disabled passengers' experiences. We engaged representatives of over 30 organisations, including transport operators, industry bodies and disability organisations, to review existing training and understand how to make this package as relevant, helpful and easy to use as possible.
We interviewed disabled passengers and transport workers to gain an understanding of lived experience from both sides. We spoke to people with a range of disabilities, including non-visible conditions like bowel disorders and Autism, and to a variety of transport staff, from operational managers to bus drivers.
It was clear that treating passengers as individuals is key to making public transport a positive experience. Certain themes came up again and again when talking to passengers; "if I was driving a bus I'd make sure to ask passengers, always ask", "Never make assumptions, never presume", "Listen! That's the best advice I can give public transport workers."
We created a comprehensive package of guidance and video content under a new brand identity: 'REAL Passenger, REAL Person'. Informed by behavioural psychology, the REAL mnemonic communicates two important values: Respect and Empathy, and promotes two important actions: Ask and Listen.
"The most inclusive, thoughtful training materials on disability I have seen to date!"

Emma Bould, Alzheimers Society
We used real passengers' stories to show why respect and empathy make such a difference. Animated videos featured unscripted conversations with disabled passengers talking about their lived experiences on buses, trains, taxis, ferries and aeroplanes. Some of the stories are quite troubling, such as the experience of a wheelchair user who feared they'd been abandoned on a station platform at night. Others are uplifting, like a passenger describing the great sense of freedom they get from being able to use their local bus service. The videos also include the lived experiences of people working on public transport, including a bus driver who relays his technique for asking the right questions to understand passengers' needs.
'Real Passenger, Real Person' was launched by the Transport Minister in November 2020 and is now freely available to download. The next phase of work to engage the transport sector is currently underway.