Campaigning for flexible working
for
Flex Appeal & Sir Robert McAlpine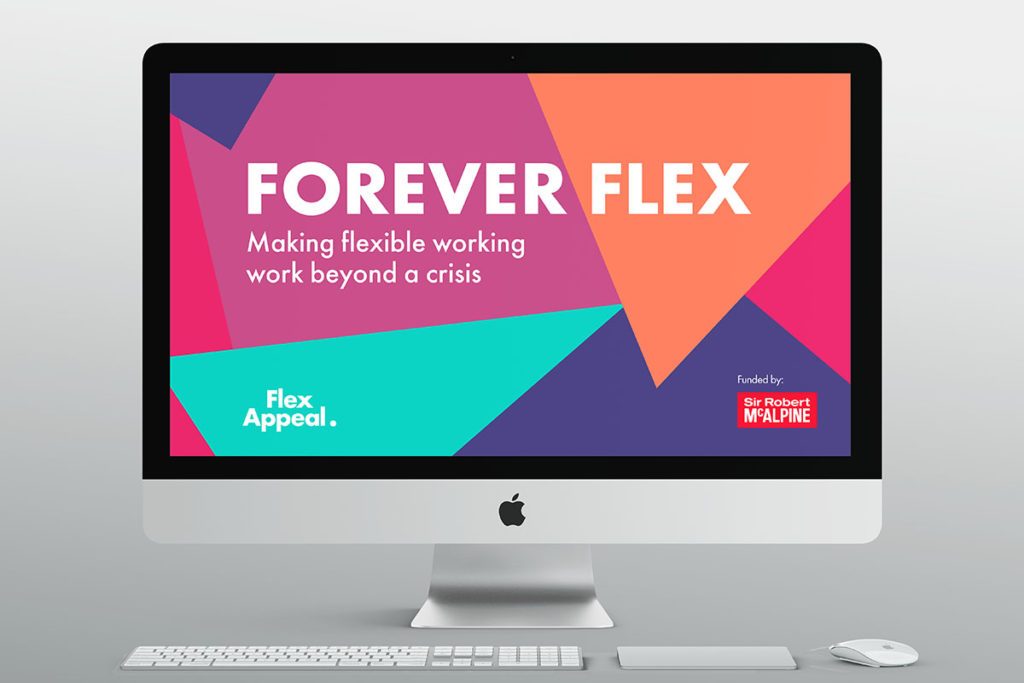 Pre-covid polling showed 87% of people wanted flexible working yet only 27% people actually had a flexible working agreement. How could Claremont help Flex Appeal — the national campaign for flexible working rights for everyone — reduce that gap?
After a successful pitch to Sir Robert McAlpine (SRM) for funding, Claremont, Flex Appeal and SRM formed a partnership and got to work.
Plenty of facts, stats and toolkits about flexible working already existed, but they weren't having much impact on employers' attitudes and behaviours.
We needed to reach employers on a more human level, one that would help them feel the benefits of flex.
Our work focused on 'bright spot' employers, based on an approach pioneered by the Positive Deviance Initiative at Tufts University.
We identified 32 employers of different shapes and sizes who have made flex work well in their workplaces. We analysed their experiences of making it happen in practice. We got in to the detail of their journeys to try and understand the common ingredients for success. We looked for themes and patterns of behaviour that made the difference. We followed up the qualitative research with a poll of 1000 managers representing a cross-section of UK employers.
In November 2020, Anna Whitehouse and Sir Robert McAlpine together launched the Forever Flex report — produced by Claremont — at Flexpo Live, a national conference attended by 600+ businesses. Anna discussed the findings on Radio 4's Woman's Hour, ITV TV news, in national press articles and used it as part of her wider engagement with policy makers; Anna leveraged her high profile on Instagram and LinkedIn to drive engagement across social media. Feedback on Forever Flex has been overwhelmingly positive and we have many reports of employers applying the findings in their organisations.
Phase 1 completed, foundations laid. Where next for Flex? Watch this space.