Creating patient communications
for
Homerton Hospital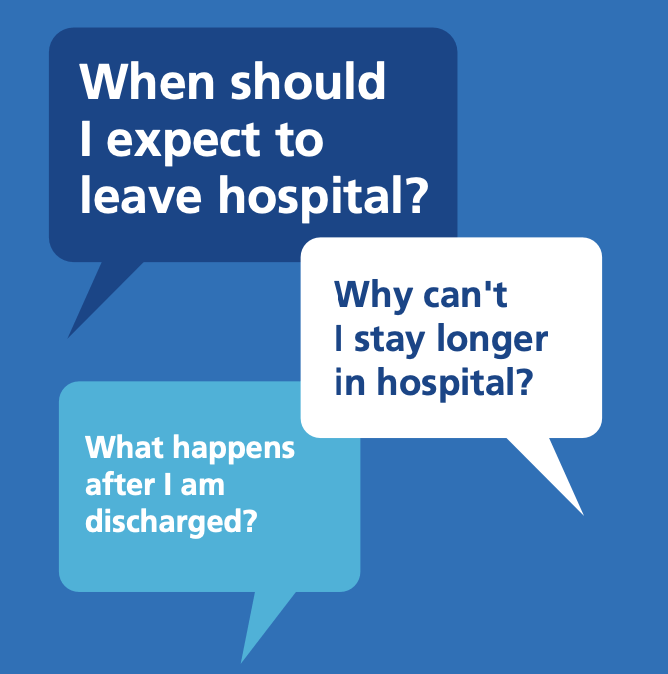 In early 2020 a new model was introduced in UK hospitals, which involves discharging patients as soon as they are medically well enough and assessing further support and rehabilitation needs once the patient has returned home.
The new model improves patient flow and improves patient experience and outcomes through shorter hospital stays and reduced risk of hospital acquired infections.
Using a grant from the Better Care Fund, staff at Homerton Hospital wanted to use a social marketing approach to gather insights and develop messaging and communications materials to help them to better manage patient expectations around planned discharge and allay fears that can lead to resistance to leaving hospital.
To gain insights to shape the project, Claremont conducted interviews with key stakeholders, staff and patient reps and reviewed national and local examples of relevant communications as well as academic literature.
The insights informed the development of sample creative concepts, leaflets and posters which were then tested with Hackney residents via an online survey and focus group.
Feedback on the sample materials led to the development of recommended messages, language, tone and communications tactics to address patient fears and concerns regarding discharge.
Claremont is currently producing a suite of communications materials rooted firmly in the recommendations, replacing unpalatable terms such as 'discharge' with phrases such as 'leaving hospital' and prioritising messages that promoted reassurance to patients. A 'train-the-trainer' workshop has helped to embed the recommendations among hospital staff.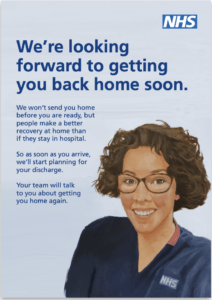 Example poster used in testing