Planning a fundraising appeal
for
MS Society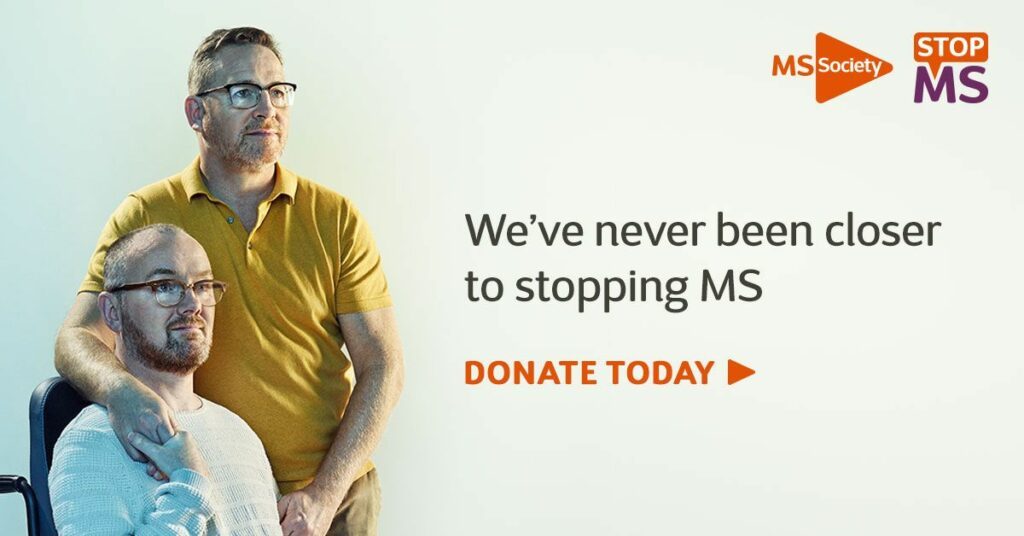 For seven years, the MS Society meticulously planned a fundraising appeal of breathtaking ambition and scale: the goal to raise over £100m over 10 years to fund research to find treatments that will one day stop MS in its tracks.
Our Managing Director Ian Fannon began the journey with them when he worked with the charity in a senior in-house role. In 2018, as part of his role at Claremont, they asked him to return to plan the mass marketing phase of the appeal, which needed to contribute £19m of the total.
Ian was embedded in the charity two days a week, leading a cross-departmental in-house team and overseeing the work of their creative and media agencies, Langland and MediaCom, both of whom generously supported the campaign at minimal cost.
Ian led the development of a 3-year campaign strategy, informed by extensive audience insight work, with the focus on engaging the charity's 'core community' of existing supporters, as well as it's 'extended family' and 'future friends'.
A multi-channel campaign of huge breadth and depth was planned and executed in 2019, including a highly original TV and cinema campaign featuring real people with MS, a paid 3-month print and online partnership with The Telegraph and a digital, outdoor and press campaign heavily buttressed by a wide range of donated media. The paid campaign was integrated with a takeover of the charity's owned channels, direct marketing, a new 'MS Walk' fundraising programme, a bold PR campaign and stakeholder engagement work, including recruiting 28 'Stop MS Champion' volunteers who helped spread the word among local networks across the UK.
Within 3 months of launch, over £1m had been raised from over 16,000 supporters, with 22% from supporters brand new to the charity or making their first gift to research. The campaign drove 124,000 visitors to the campaign landing page, boosting the charity's online income 70% compared to the same time the previous year. Brand research showed affinity for the charity among its supporters increased significantly in the wake of the campaign.
The campaign was even borrowed and re-run in The Netherlands in 2020 by the country's equivalent MS charity and is also set to run in Ireland in 2021.