Communicating a new driving offences course
for
UKROEd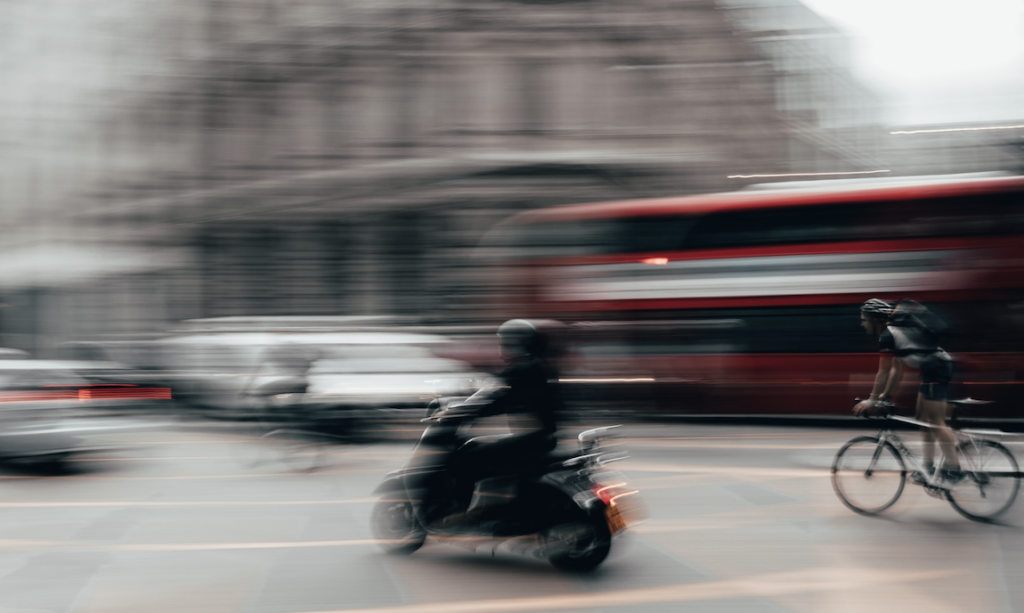 UKROEd is a not-for-profit responsible for managing and administering road safety courses, on behalf of the police. They're best known for their 'speed awareness courses', which are attended by over a million people every year. In many senses, they are one of the largest contributors to behaviour change in the UK.
We were tasked with helping UKROEd to brand and communicate a new course, which covered offences involving motorcycles, mopeds and other powered two-wheeler vehicles. Beginning work on this project, two things immediately became apparent:
The landscape had changed. Riding powered two-wheeler vehicles was no longer just a pursuit for weekend leisure riders in the countryside. There was a big increase in collisions involving riders in the 'gig economy', those commuting for work and those making deliveries in urban environments.
The audience for this course extended far beyond the riders. Perhaps the most important audience was the police, who needed to understand the purpose of the course and make referrals. There was also a large network of trainers and training providers, who needed to be convinced that learning how to administer the new course was worth their while. Finally, there were a number of internal and external stakeholders, like the Road Safety Trust, government departments and police organisations, who needed to be aware of UKROEd's new offering.
Our first task involved naming the new course. After research and conversations with key individuals, we produced a shortlist of names that ranged from more creative choices to the more obvious 'Ronseal' options. We tested these names with police officers, licensed providers and trainers, and powered two-wheeler riders by running a series of virtual interviews.  We then reported our insights back to the project team, before our recommended name was shared with the board.
The second larger part of the project involved supporting with communications to increase awareness and uptake of the course. We used the OASIS framework to plan our work, which began with defining the objectives and audience for the new course. We held workshops, conducted interviews with key stakeholders and thoroughly examined our audiences' barriers and motivators.
Next, we produced a draft strategic approach and conducted a series of pre-testing focus groups with representative samples of the police service and key audience groups. We held more interviews with stakeholders for feedback on the approach until we finally locked-down our communications strategy.
We then worked with the project team to create an action plan: specifying communications and engagement activities, alongside a detailed timeline. We provided a menu of possibilities in terms of how the course communications might be delivered, alongside the key messaging for each audience group. Finally, we advised on how the campaign should be evaluated.
The course is still in the process of being launched but so far some high quality video content has been produced that will be cascaded to police forces, providers and priority stakeholders. We continue working with the brilliant UKROEd team and look forward to sharing results from this project post-launch.