CO-LAB: introducing our approach to co-design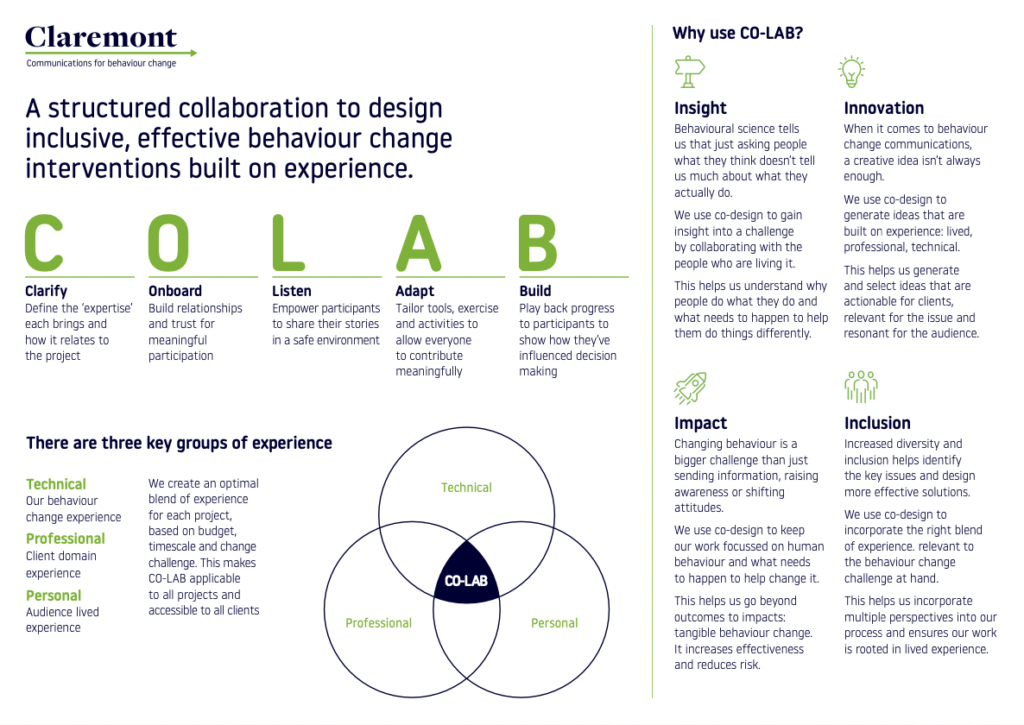 We recently spent some time focusing on how we define our co-design work.
With the help of Steven Johnson, we took a good hard look at who we are and how we work and used that to help shape our co-design offer.
We knew for example that we care about hearing from a range of voices – those with lived experience as well as the professionals working alongside them / on their behalf.
We knew that for us, co-design isn't about handing over the design tools to others, but working in a structured and collaborative way, to design something together.
We also wanted to make sure that we were delivering co-design sessions that give us deep insights into human behaviour – as this is core to what we do at Claremont.
Co-design doesn't happen quickly, so we created our CO-LAB process to outline the steps we think are important to take to get it right: Clarify, Onboard, Listen, Adapt, Build.
You can read more about these steps by downloading our one-pager on co-design here.