Three social media change-makers to watch and learn from
Back in the day, the biggest social change-makers tended to be found in politics, newspapers, the law.
But the new kids on the block are making change happen through their social media feeds, which inevitably reverberates through news, commerce and legislators.
Here are three stars we're watching, admiring and learning from right now: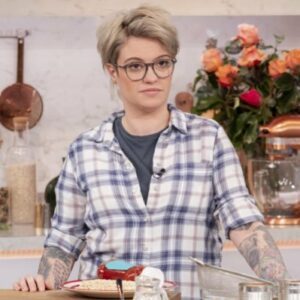 Jack Monroe – Food poverty
@BootstrapCook
Former foodbank user. Campaigner against poverty. Writer. Author.
In January, food writer and campaigner Jack Monroe took to social media to show the reality of the soaring cost of living.
In a matter of days, Asda issued a guarantee that its lowest cost lines would be made available in all 581 of its food stores, and the ONS pledged to revise the way they calculate inflation, which, because of the way benefits are calculated, will directly result in more money being given to millions of hard-up families to help them cope with rising prices.
Not bad for a week's campaigning… on a zero budget.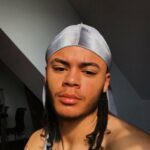 KWAJO – Social housing
@KwajoHousing
HOOD ANGEL 😇 – Social Housing Activist
Recently named 'the Marcus Rashford of terrible flats' by the Times, Kwajo Tweneboa, 23, has gone viral exposing the dire state of some of London's social housing. In one of his most-watched clips, he stands outside a flat on a block in south London and shows how he needs to use his body weight to push open the swollen front door – it barely budges – a massive fire risk for the family living there. Cockroaches, mould and dangerous electrical points are all in a day's work for Kwajo, who also advocates and gets issues escalated to the people at the top of the housing associations responsible. His actions have led to hundreds of repairs and families getting permanently rehoused.
Steven Bartlett, the newest entrepreneur to join Dragons' Den, recently backed Kwajo with an initial £10k and new camera equipment, plus mentoring to help him crank up his change-making to the next level.
Bad landlords, look out – you're on notice.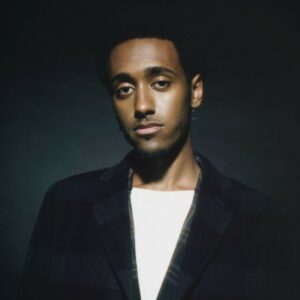 Shiden Tekle – Diversity in the media
@legallyblack.uk
London native Shiden shot to prominence for his work as part of activist group Legally Black. TfL bus stops were taken over with posters that challenged the image and under-representation of black people in the media.  The guerilla posters recreated iconic adverts for the like of Doctor Who, Titanic and Harry Potter – and made all the characters black. They were quickly taken down by JCDecaux, but not before the internet blew up and the story went viral, catching the wave of interest spurred by BLM.
Shiden is currently working as a community leader with the Advocacy Academy and working towards a future as a barrister.
Watch out, world, this young activist is just getting started.