Apply to become our new Director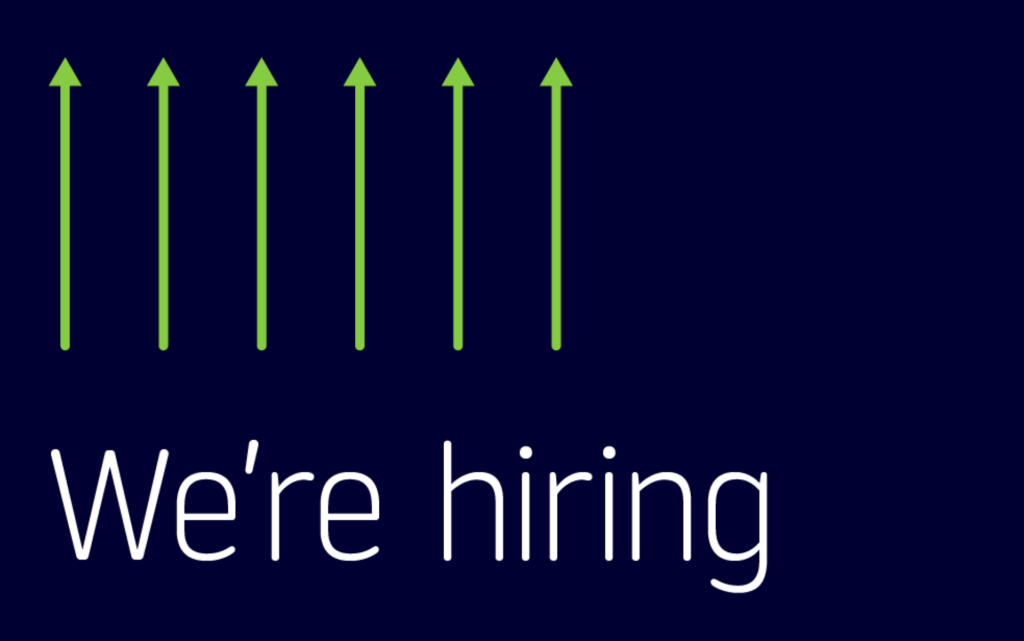 Job description: Director
Contract type: Permanent – 4 or 5 days per week
Reporting to: Managing Director, Ian Fannon
Location: Can be predominantly home or office based, but postholder is required to travel to London office most Mondays
Salary: £75,000 pro-rata 
About Claremont:
Claremont is a leading behaviour change communications agency. We help governments, charities and brands to use behavioural science and co-design to solve real world problems and change lives for the better. We do research, insight, strategy, messaging, creative, delivery and more. In 2023, Claremont's ownership and leadership has changed, but our ethos and culture has not.
We are picky about who we work with and what causes we champion. We are happy to work with an organisation from any sector and from anywhere in the world, but we only do work that contributes to social good.
Our people really care. We don't waste time with tiresome virtue signalling but we do have opinions on social justice and we're committed to using our skills and experience to make a difference.
We believe in the mantra of "nothing about me without me". Behaviour change communications are more effective when campaigns are planned alongside people not for people. We listen, pay attention to small details and respect the expertise of lived experience.
We believe in fairness and we treat people well. Staff, associates, clients, suppliers. We do our best to live our values in the way we work: flexible working, sensible hours, respect for people's right to a healthy work-life balance. We aim to foster a supportive, enjoyable work culture where people treat each other like adults and are given enough trust, autonomy and support to do their best work.
We strive for high standards all the time, in all we do. We only share work with clients when it is ready and has been fully considered. We take pride in offering a quality of thinking and delivery that most agencies cannot reach.
We do our best work when we build collaborative relationships with clients. We don't shroud our work in mystery. We use evidence-based, validated theoretical models and frameworks. We share our workings, we evidence our opinions, we hypothesise, test, learn and adapt.

Summary of main duties:
Part of a small leadership team, who are jointly responsible for the agency's culture, business development, product innovation, marketing, financial planning and resource management. You will need to support the Managing Director to make key decisions affecting the company, including sensitive and/or confidential matters, and deputise for him in his absence from time to time, eg in leading team meetings, handling HR issues or making business decisions. Please note however this is not a Board-level role (you will not have any legal responsibility as a Director at Companies House).
Responsible for being the senior lead on a range of client accounts, overseeing strategy, planning and direction, quality assuring outputs, managing budgets, resolving issues.
Responsible for winning new business, cultivating a network and playing a significant role in Claremont's external marketing, including hosting events / presenting at conferences etc.
Responsible for playing a leading role in the continuous improvement of the agency's processes, systems and ways of working, taking the initiative to identify efficiencies or ways of modernising / adapting our approach.
Responsible for playing a leading role in the continuous development of the agency's knowledge and expertise in the field of behaviour change communications.
Responsible for mentoring / coaching other team members and managing the performance of team members, freelancers and partner agencies / suppliers on your client accounts. In time you may be required to line manage staff, though this will not be the case initially.
Priority objectives:
To make a significant contribution to the agency's commercial success, leading successful tenders / proposals and play an active, visible role in Claremont's external marketing among key sectors, with a particular focus on health and life sciences.
To continually reinforce high standards of delivery in the full range of services we offer to clients, ensuring high client satisfaction and maximising opportunities for organic growth.
To identify and instigate innovative ways for Claremont to develop or sharpen its offer, position itself in a key target sector or cultivate / strengthen ties with existing clients and prospects.
Skills, knowledge and experience required:
Essential:
Extensive experience as a leader in strategic communications roles, with track record of achieving measurable impact in behavioural and/or attitudinal change
Extensive experience working in or with the health and life sciences sectors, including experience working with the NHS, Government, health charities and private sector
Experience working on multi-channel campaigns, utilising strategies across the marketing mix
Experience cultivating and responding to new business opportunities, drafting proposals, presenting at pitches etc
Experience cultivating a network to benefit a business or organisation, including prospective clients, suppliers and freelancers
Strategic thinker – capable of helping develop Claremont's positioning and services, as well as advising senior clients with gravitas and confidence
Demonstrable passion for social change and commitment to the use of co-design
Strong writing and presentation skills
Strong leadership skills, with a demonstrable commitment to fairness, treating people well and creating a positive environment in which staff have the autonomy and support to succeed
Experience managing multiple projects and budgets simultaneously
Desirable:
Experience working in a communications agency, ideally including responsibility for insight, message development, strategy and creative
Knowledge of and experience applying behaviour change models and frameworks
Knowledge of and experience applying Government Communications Service planning and evaluation frameworks (eg OASIS)
Knowledge of relevant technologies used in the field and an enthusiasm to stay abreast of new technologies and the changing external environment
To apply, send your CV and a short covering letter with the subject line 'Director Application' to francesca.butcher@claremont.org.uk by 5pm on 21st February. Interviews will take place w/c 27 February and w/c 6 March.