Apply to become our new Senior Consultant (maternity cover)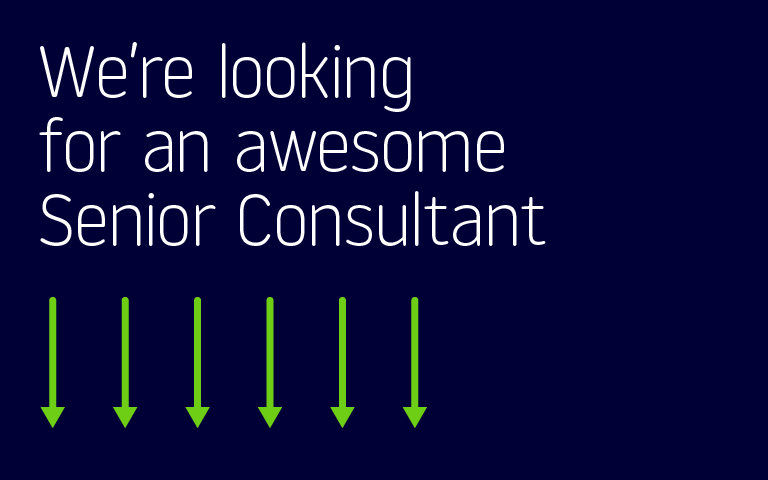 Job description: Senior Consultant (maternity cover)
Contract type: 9-12 month contract (full or part time)
Reporting to: Director, Tim Parry
Location: Can be predominantly home or office based, but postholder is required to travel to London office most Mondays
Salary: £50,000 pro rata
About Claremont:
Claremont is a leading behaviour change communications agency. We help governments, charities and brands to use behavioural science and co-design to solve real world problems and change lives for the better. We do research, insight, strategy, messaging, creative, delivery and more.
We are picky about who we work with and what causes we champion. We are happy to work with an organisation from any sector and from anywhere in the world, but we only do work that contributes to social good.
Our people really care. We don't waste time with tiresome virtue signalling but we do have opinions on social justice and we're committed to using our skills and experience to make a difference.
We believe in the mantra of "nothing about me without me". Behaviour change communications are more effective when campaigns are planned alongside people not for people. We listen, pay attention to small details and respect the expertise of lived experience.
We believe in fairness and we treat people well. Staff, associates, clients, suppliers. We do our best to live our values in the way we work: flexible working, sensible hours, respect for people's right to a healthy work-life balance. We aim to foster a supportive, enjoyable work culture where people treat each other like adults and are given enough trust, autonomy and support to do their best work.
We strive for high standards all the time, in all we do. We only share work with clients when it is ready and has been fully considered. We take pride in offering a quality of thinking and delivery that most agencies cannot reach.
We do our best work when we build collaborative relationships with clients. We don't shroud our work in mystery. We use evidence-based, validated theoretical models and frameworks. We share our workings, we evidence our opinions, we hypothesise, test, learn and adapt.
About the role:
Claremont is a small, high performing core team working in partnership with a wider network of trusted freelance associates and partners. The work we do is fast-paced, rigorous and often focused on knotty problems that we are trying to unpick for our clients and the audiences they are seeking to engage. The Senior Consultant role is one of four at this level of the agency. These roles sit at the heart of Claremont and are responsible for driving forward our projects, ensuring work is well planned and delivered to high standards.
This maternity cover post offers a brilliant opportunity for an experienced strategic communications consultant to contribute to the breadth of client work we undertake, and to collaborate with our core team and wider network to achieve meaningful behaviour change on issues that matter. This is a busy, exciting role that promises pace, variety and challenge across inspiring and motivational projects.
Summary of main duties:
Responsible for leading / managing projects on a range of client accounts, reporting into the relevant Director responsible on each account. Responsible for ensuring work is completed to a high standard, on time and to the agreed scope of work and budget.
Responsible for fostering strong client relationships and ensuring excellent communications throughout the delivery of your projects, being flexible and adaptable as circumstances or needs change.
Supporting, and sometimes leading on, new business proposals / pitches, cultivating a network and playing a role in Claremont's external marketing, including supporting Claremont events / presenting at conferences etc.
Responsible for contributing to the continuous improvement of the agency's processes, systems and ways of working, taking the initiative to identify efficiencies or ways of modernising / adapting our approach.
Responsible for contributing to the continuous development of the agency's knowledge and expertise in the field of behaviour change communications.
Responsible for mentoring / coaching junior team members and managing the performance of freelancers and partner agencies / suppliers on your client accounts. In time you may be required to line manage staff, though this will not be the case initially.
Priority objectives:
To ensure high client satisfaction across your accounts, contributing to maintaining Claremont's reputation for strategic, thoughtful, high-quality work and maximising opportunities for organic growth.
To play a leading role especially on further building Claremont's reputation in key sectors, with a particular focus on health, inequality and crime & justice.
To identify, in time, an area of the business in which you can play a leading role in developing the knowledge and skills of the wider team. For example, other senior consultants currently lead on the continuous development of the team's knowledge and skills in the use of behavioural science models and frameworks; the use of co-design; stakeholder engagement; and AI and emerging technology.
Skills, knowledge and experience required:
Essential:
At least 5 years' experience in strategic communications, with track record of developing and delivering coherent multi-channel strategies and plans, evaluating campaigns, achieving measurable impact
Experience working in an agency and/or with agencies
Strategic thinker, capable of advising clients with composure and confidence
Experience using audience insight to inform communications strategies, such as message development, creative development and channel selection
Experience briefing creatives to produce creative outputs, in particular for use in campaigns with a paid media component
Experience working with partner agencies, eg media planning, digital or creative agencies
Strong IT, writing and presentation skills
Budget and project management experience
Demonstrable passion for social change
At least basic understanding of behavioural science and/or co-design
Desirable (we don't expect you to meet all these criteria):
Experience conducting social research, eg facilitating qualitative research, commissioning research and analysing findings
Experience responding to new business opportunities, drafting proposals, presenting at pitches etc
Academic background in, or depth of understanding of, behavioural psychology and the application of behavioural science to social problems
Knowledge of and experience applying Government Communications Service planning and evaluation frameworks (eg OASIS)
Knowledge of and experience using co-design or co-creation approaches
Experience with stakeholder and community engagement
Knowledge of relevant technologies used in the field and an enthusiasm to stay abreast of new technologies and the changing external environment
How to apply
Send your CV and a short covering letter outlining how you meet the criteria in the job spec to claire.palmer@claremont.org.uk. Please use the subject line 'Senior Consultant Application'.
The deadline for applications is 5pm on 29 August. Interviews will take place on 7 September and 11 September.